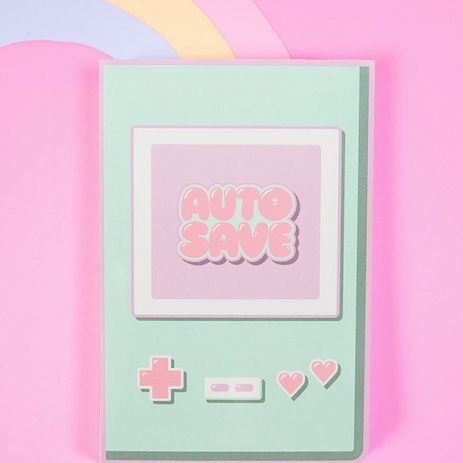 Don't lose your progress. Start collecting your memories in one place with our Auto Save Autograph Book! Collect signatures and photos from your next gaming convention or event! You can even write notes so you never forget the important details of all the BEST DAYS EVER!
We've been working on a few cool projects recently that I've been excited to share with you and this is definitely one of them! We really wanted to create something that you guys would use when you meet your favorite YouTubers and other people you admire.
The Auto Save Autograph Book is perfect for saving all the memories you collect on your gaming (or non-gaming) adventures! We'll be looking forward to signing yours the next time we see you out in the world!
You can buy the Auto Save Book in the iHasCupquake store!

 Tiff
The post Make Sure You Auto Save! appeared first on iHasCupquake.