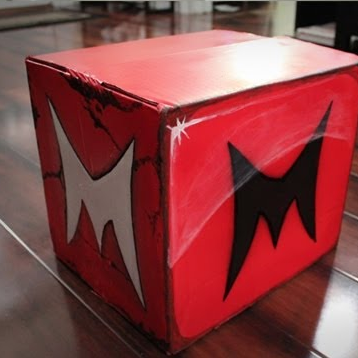 A friend came to me asking for help with his costume for Halloween and thus, the Machiniman was born! As some of you can remember, I made a pint-sized Machiniman figure for SeaNanners some time ago so this is a life size version of the Machinima Cube.
This may look somewhat intensive but with all the right supplies, it's actually quite a breeze
Post-Halloween, it could also serve as awesome decoration for your room
I hope you enjoy it! If you decide to take a swing at this DIY GG, I would love to see it! You can tweet me at @ihascupquake or send me an email at ihascupquake [at] gmail [dot] com
The post Machiniman Costume appeared first on iHasCupquake.