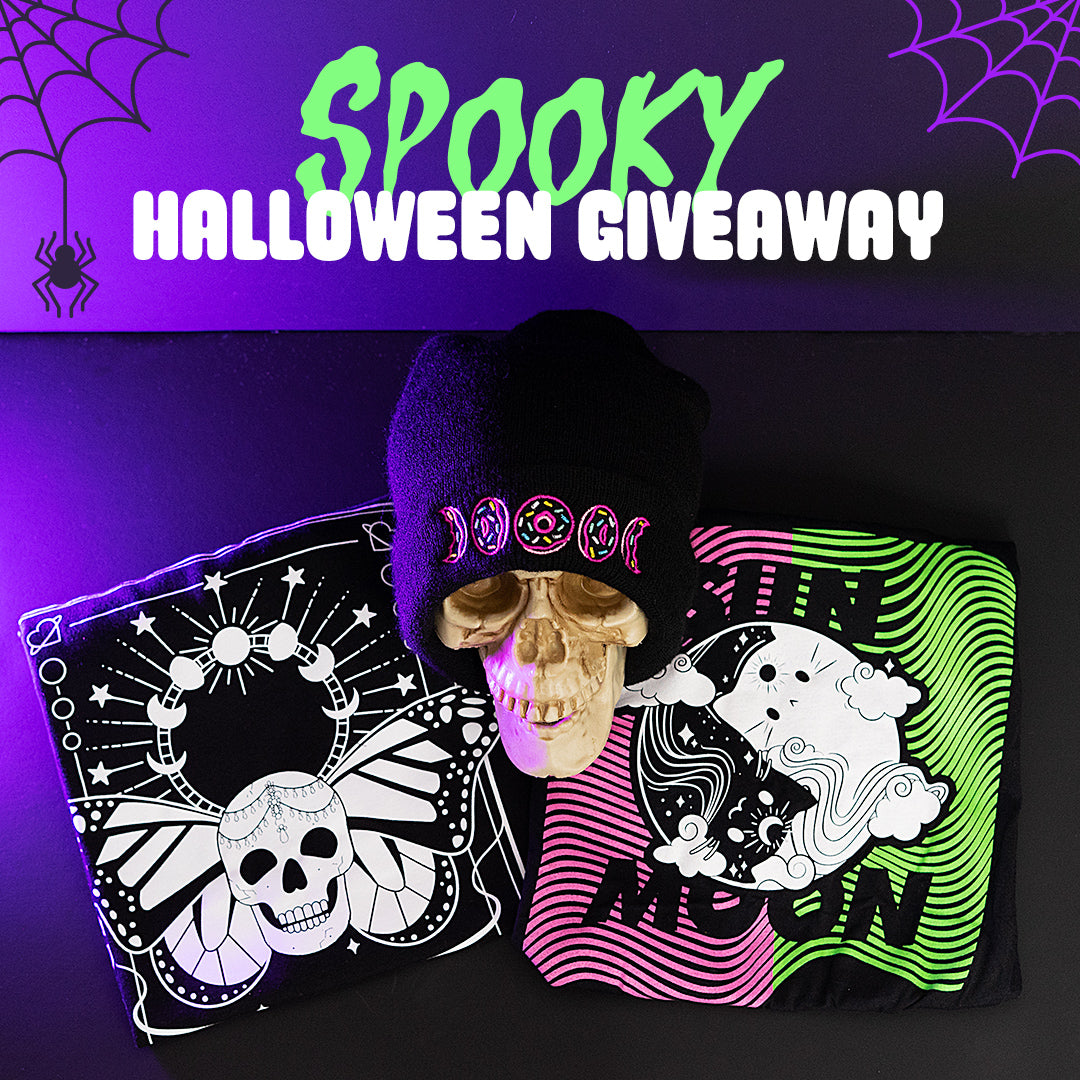 It's the season of scares! 👻🎃💀
But we have something up our sleeve, It's creepy and cute with no tricks and ALL TREATS just in time for HALLOWS EVE!
We are hosting a Halloween Giveaway and 1 lucky winner will be chosen at random and will receive the following prizes...
🎃Spooky IOS Icon Pack
💜Tarot Card Shirt
🎃Sun and Moon shirt
💜Donut moon Beanie
Want to enter? Entry methods below:
Sign up for SMS text messages

Sign up for our 

Newsletter
Visit the Mario and Tiffy YT channel
Follow on Twitch
Retweet Giveaway
Bonus For Twitch Subscribers
Spooky Halloween Giveaway 🎃✨
Good luck! The giveaway closes on October 18, 2021, at 11:59 pm PST. Must be 18+ enter, U.S. Residents only! By participating, you agree to the giveaway rules on ihascupquake.com, A winner will be picked at random on October 19th, 2021 10:00 am PST. The winner will be DM-ed and tagged on the post on Instagram!