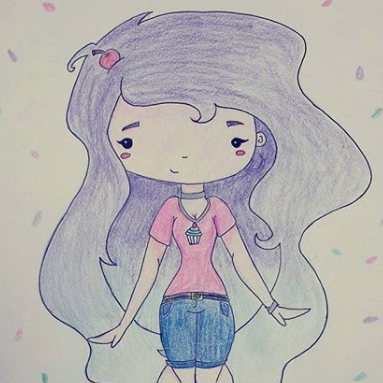 Today's special and delicious piece of fan art is by @hoodsartistry, an aspiring photographer and artist named Ivy. She is WELL on her way! In this drawing, I'm shaped like a teeny tiny ice cream cone perched atop a pointy pencil. Such imagination!
The background is dazzled with pink, purple and blue sprinkles, and a sweet little cupcake adorns my shirt, making it the focal point of the entire sketch. 
And the cherry ontop…is an actual CHERRY on top! See it peeking out of my hair up there?

BRB — off to eat some ice cream! What's your favorite flavor?! I have so many!
Have a great Thursday, everyone! <3
The post Fan Art Feature: @Hoodsartistry appeared first on iHasCupquake.