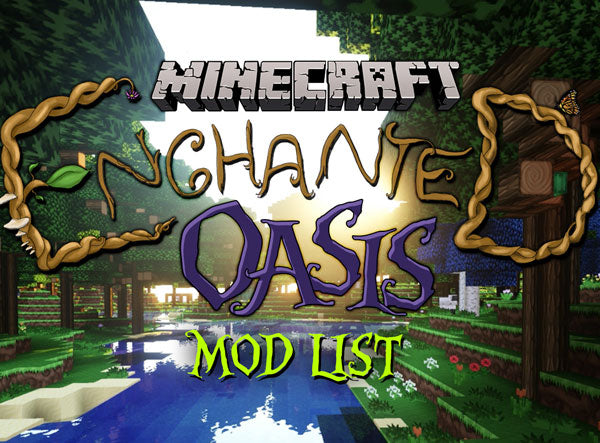 Hey everyone! Here are the list of mods I use for the new Enchanted Oasis, Season 2 series!
Currently running Minecraft 1.6.4 with Forge:
Ars Magical
Artifacts
Backpack
Biomes O' Plenty
Butterfly Mania
Craft Guide
Dynamic Lights
Flowercraft
Grimoire of Gaia 2
Mr.Crayfish's Furniture Mod
Little Blocks
Magical Fruits Mod
Not Enough Items
Optifine
Shaders Mod
Survival Wings
Thaumcraft
Thaumic Tinkerer
The Twilight Forest
Treecapitator
Woodland Creatures
Waila
Witchery
Thanks for watching!