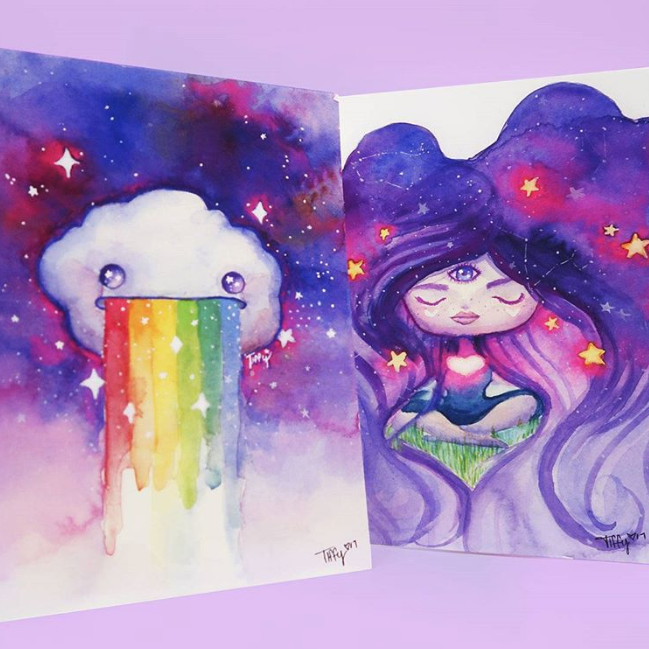 I have been really enjoying getting back into drawing and painting. Which is great because you guys seem to love it too! I've been doing a lot of work with watercolor and gouache, and I've been very happy with the results. I recently painted two pieces that came out great; Dream Puff & Starry Eyes Gleaming Eyes!
Also, as promised, continuing the zodiac print series with Taurus!!! I know, it's a little bit behind schedule, but it's finally done and here and ready for you to own! Check out the video on the TiffyQuake channel!
All of these prints are available for purchase at TiffyQuake.com!

Tiff
The post Dream Puff, Starry Eyes, & Taurus Prints appeared first on iHasCupquake.