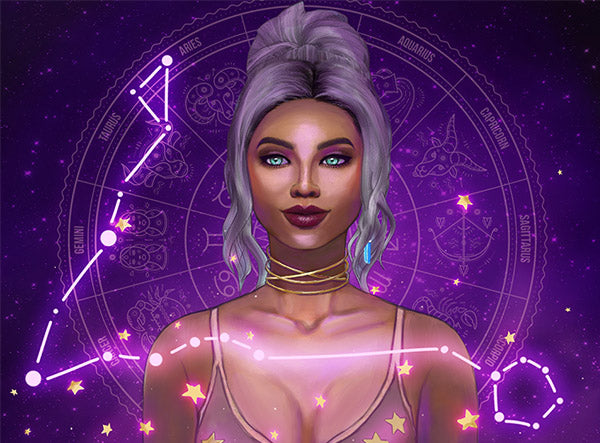 You guys! I'm finally getting back to continuing the Sims zodiac series! We left off at Pisces! OMG THAT'S ME!!!
Being a Pisces myself, this is obviously my favorite sign. Ruled by Neptune, the symbol of the Pisces is two fishes swimming in opposite directions. Pisces is a very dreamy sign. It is the last house but is not at all about endings, it's about transformation. As a water sign Pisces are emotional and prone to mood changes. They are compassionate and creative.
In creating this Sim I wanted to carry a mysterious and mystical feeling throughout her features. Focusing mostly on her turquoise eyes and her light-colored hair. I used a lot of custom content for this Sim, all the links can be found below.
Whether or not you have any curiosity about astrology or zodiac signs, watch the video below and join me on a little journey of learning about how the sign is interpreted and how I use the sign as an inspiration for a Sims character!

Tiff